Domeball 2013-14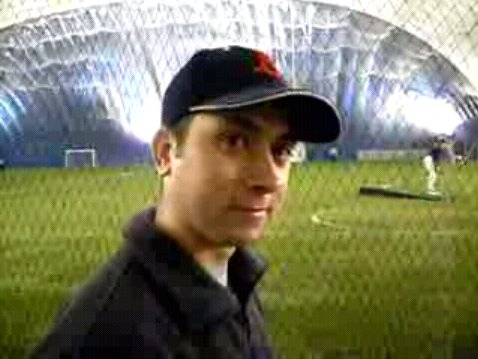 Update March 20, 2014
The Dome Annex workouts are scheduled for every Wednesday starting 1/8/14 through 3/26/14 in the annex from 6pm to 8pm. The flat fee is $60 and will be divided among the participants. We will have two Dome games in the main Dome on Thursday 3/20/2014 at 6:30 pm to 9:30 pm and Thursday 3/27/2014 at 6:30 pm to 9:30 pm. The Dome annex is the first building on the right as you drive up the road to the Dome. The annex workouts can handle eight players, and it is first come first served. If you reserve a spot you owe the money, even if you don't show up. Reservations are made by email only.
The Legends of the Dome..The Dome Hall of Fame
The Wedge
The WEDGE (the Tater Area) in center field is 250' from Home plate, the Dome is 200' down the left and right field Foul lines. The field surface in "Field Turf" and plays almost exactly like grass. We generally play 3 game series with new managers for each team, and we self-umpire to save some money.